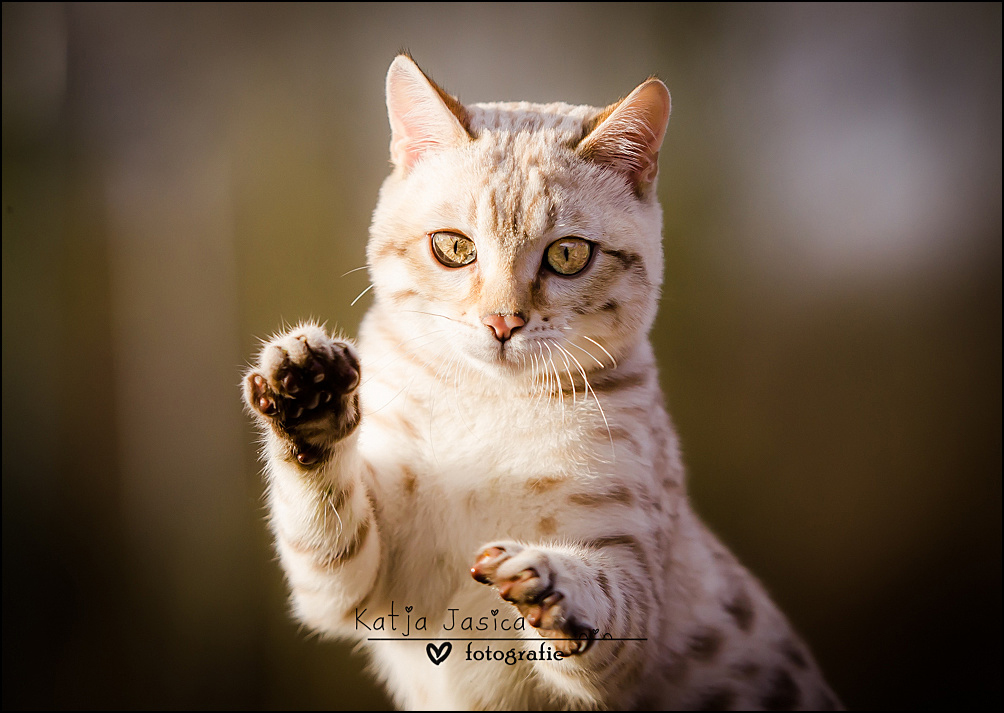 05-08-2016
Solanaranch What the Deuce X Solanaranch Head to the Future
Future stud
HCM Normal (July 2017)
PKD Normal
Cin Normal
PK def N/N
PRA N/N
FIV negatief (July 2017)
Felv Negatief (july 2017)
Snow mink spotted
Yukiko is a dream come truth! He has amazing looks, wonderfull small ears and large rounded golden eyes, a beautifully domed top and back skull, he has wrapped nose leather and rounded whisker pads. Besides his beauty is he is blessed with a very sweet and cuddly temperament, purrs non stop and his favorite spot is on your knees.
We would like to thank Robyn and Jon for entrusting him to us.
He will not be available for outside stud services.