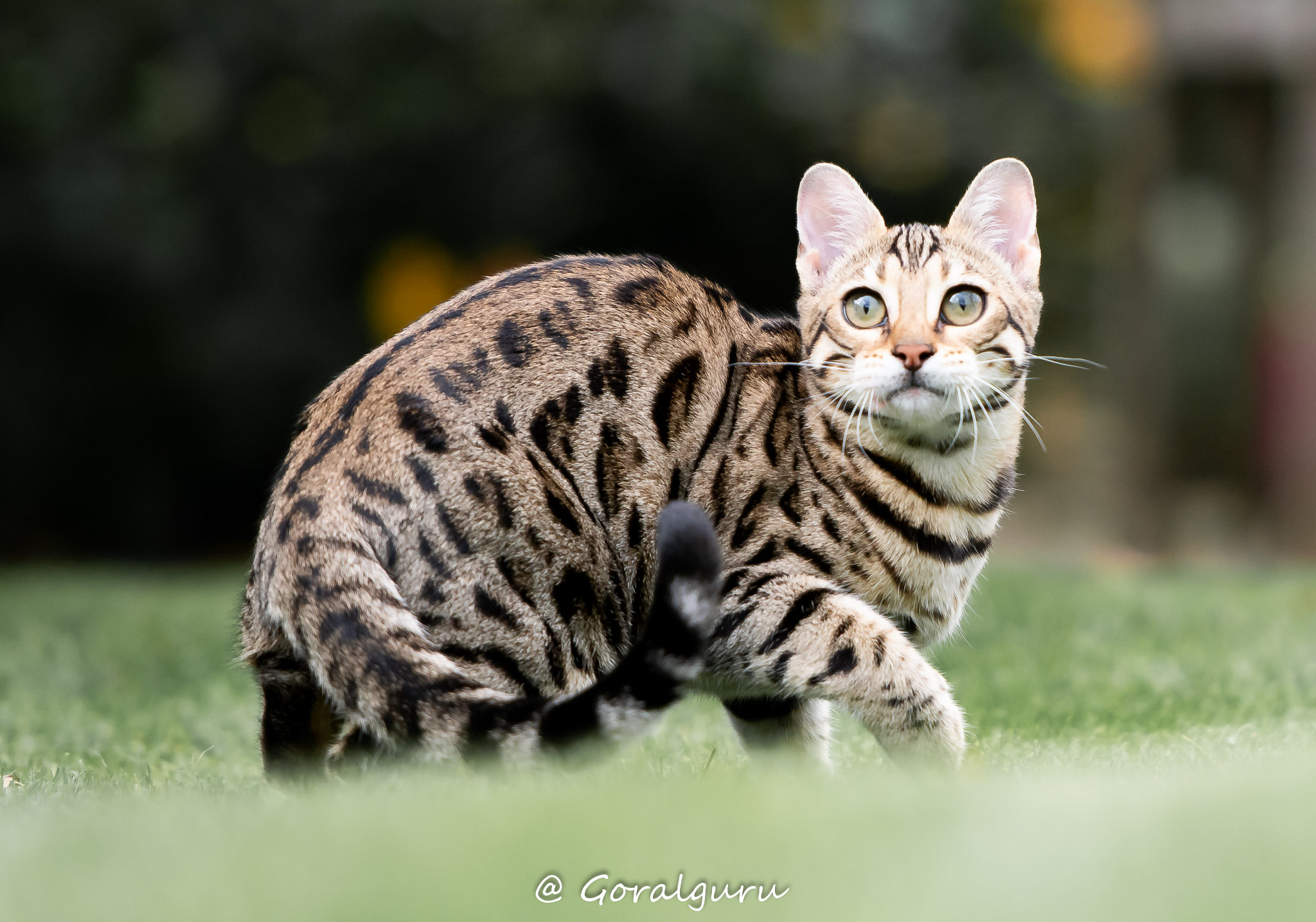 Double Grand Champion
04-04-2019
Guru Mambo King x Casarocca Quest for Gold
HCM Normal 2020-21
PKD Ok
PK def N/N
PRA-b N/PRAb
Beautifull wild f5 girl, with a wonderfull soft, contrasted and designed pelt. She has amazing noctural eyes, wonderfull chin, a great profile and nice rounded ears.
Above all this she is blessed with a super temperament.
We are very gratefull to Michela Fossati (Guru Bengals) to have entrusted us this rare beauty!